Get a sneak peek inside our latest issue:
146
Thomas Keller,
The French Laundry
"I take pride in being a longtime subscriber of Art Culinaire and proudly display the publication's spines in my culinary library. Art Culinaire is an important and crucial part of any chef's regular reading, and I encourage everyone to read its pages to elevate your knowledge and taste buds."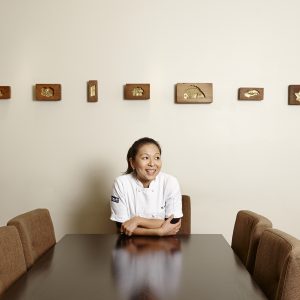 Niki Nakayama, n/naka
"Ever since I learned about Art Culinaire, I knew I had to do whatever I could to collect each one. Every new issue reflects the culinary landscape of the moment and captures all of the incredible contributions that are being made in the culinary world. I am a forever fan and will continue to collect Art Culinaire as way a to learn, grow, and be inspired as a chef."
Della Gossett, Spago
"Art Culinaire is a publication about chefs, for chefs.  In captivating words and delicious photographs, it tells our stories.  I'm inspired by every page.  It is an homage to the purpose, talent, and perseverance of chefs everywhere".